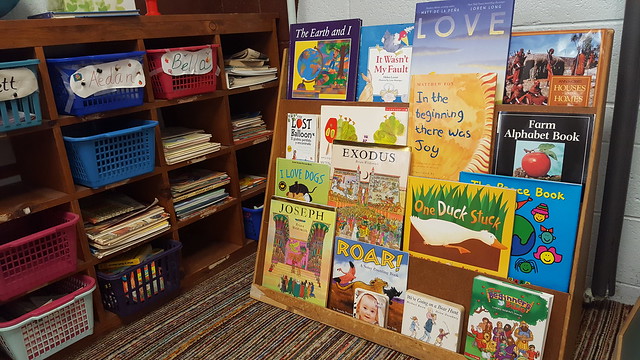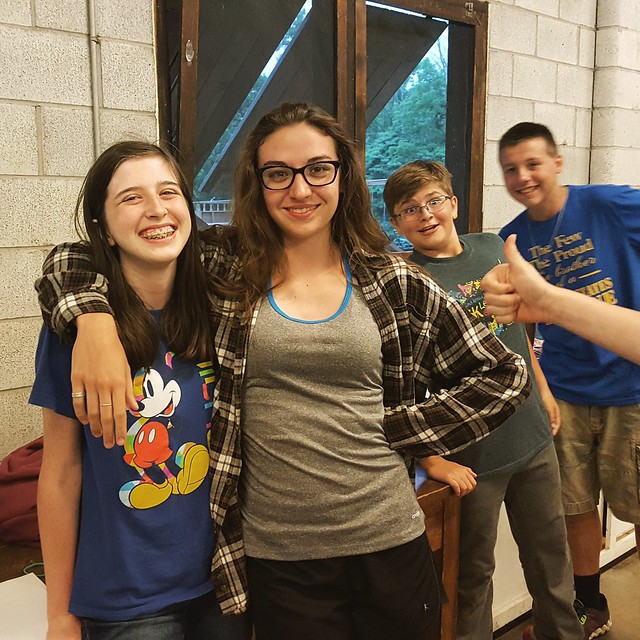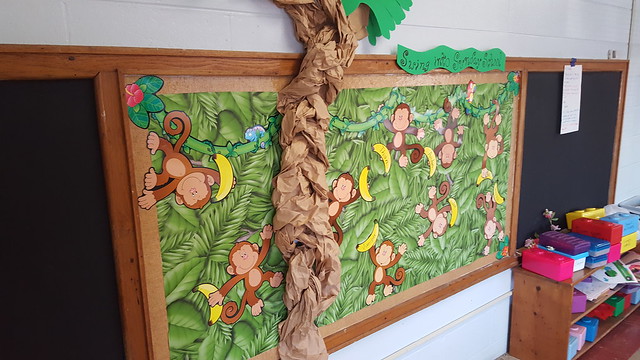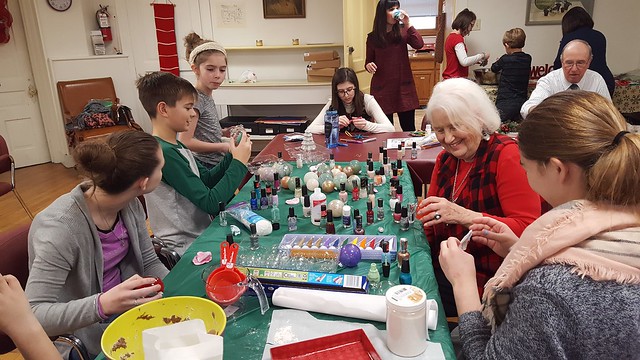 Repeat these basic essentials over and over to God's people. Warn them before God against pious nitpicking, which chips away at the faith. It just wears everyone out. Concentrate on doing your best for God, work you won't be ashamed of, laying out the truth plain and simple.
Looking for Sunday School in Wilmington, Ohio? If you're looking for a peaceful, progressive place for your family to explore faith education, there's a home for you at Wilmington Friends Meeting. Come and learn with Friends!
Quaker education is not focused on providing you with the "correct" answer, which you can then foist upon the world. Rather, our focus is to equip you – and your children – with the tools and confidence you need to share your own faith story. To that end, Wilmington Friends Meeting offers Christian education opportunities for seekers and believers of all ages.
In Sunday morning worship, we generally follow the Narrative Lectionary. This is a way of presenting the story of the Bible in a holistic, chronological perspective. We follow along with the school year, beginning with the story of creation in September and moving through the Old Testament story in the fall, the story of Jesus in the winter and early spring, and the story of the early church in late spring and into early summer.
The Preschool/Kindergarten Sunday School class will be following the Sparkling Still curriculum from Friends General Conference. Sparkling Still is a gentle introduction to Quaker values and perspectives, offering children age-appropriate stories and creative experiences.
The Primary Class will be using curriculum from Spirit and Truth Publishing. Each lesson connects with the story covered in worship on Sunday, so kids get to hear the Scripture read and then explore it in Sunday School. The Adult Class, taught by Lee Bowman, follows a similar format. This provides Friends with the opportunity to discuss the sermon, learn more about the history behind the passage, and share how we feel that the passage can apply to our own lives and to the life of the Church.
VISIT- We worship Sundays at 10am