At Wilmington Friends Meeting, we rejoice each Sunday in the immediate presence of Christ. We recognize his loving presence in our music, in our prayers, and especially in our set-aside time of silent waiting on the Holy Spirit to move among us. So, it's with particular excitement that we anticipate Christmas: the season in which we celebrate the God who never forsakes us, who chooses to come and dwell with us.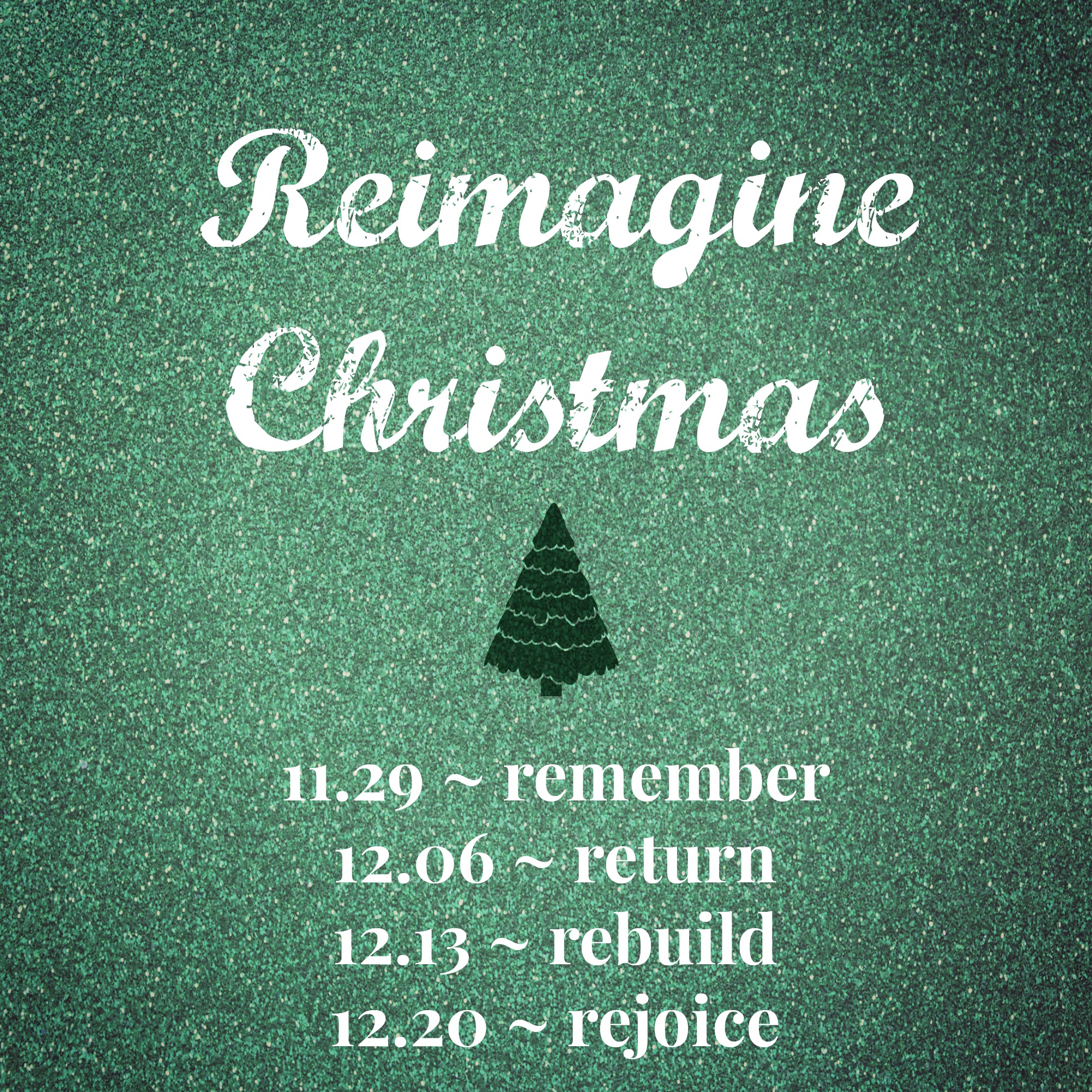 This Advent, our theme is Re-Imagine Christmas. Each week, we will focus on a different "Re-" word: Remember, Return, Rebuild, and Rejoice. This is part of our larger September-May series, in which we began in Genesis and are telling the whole story of Scripture.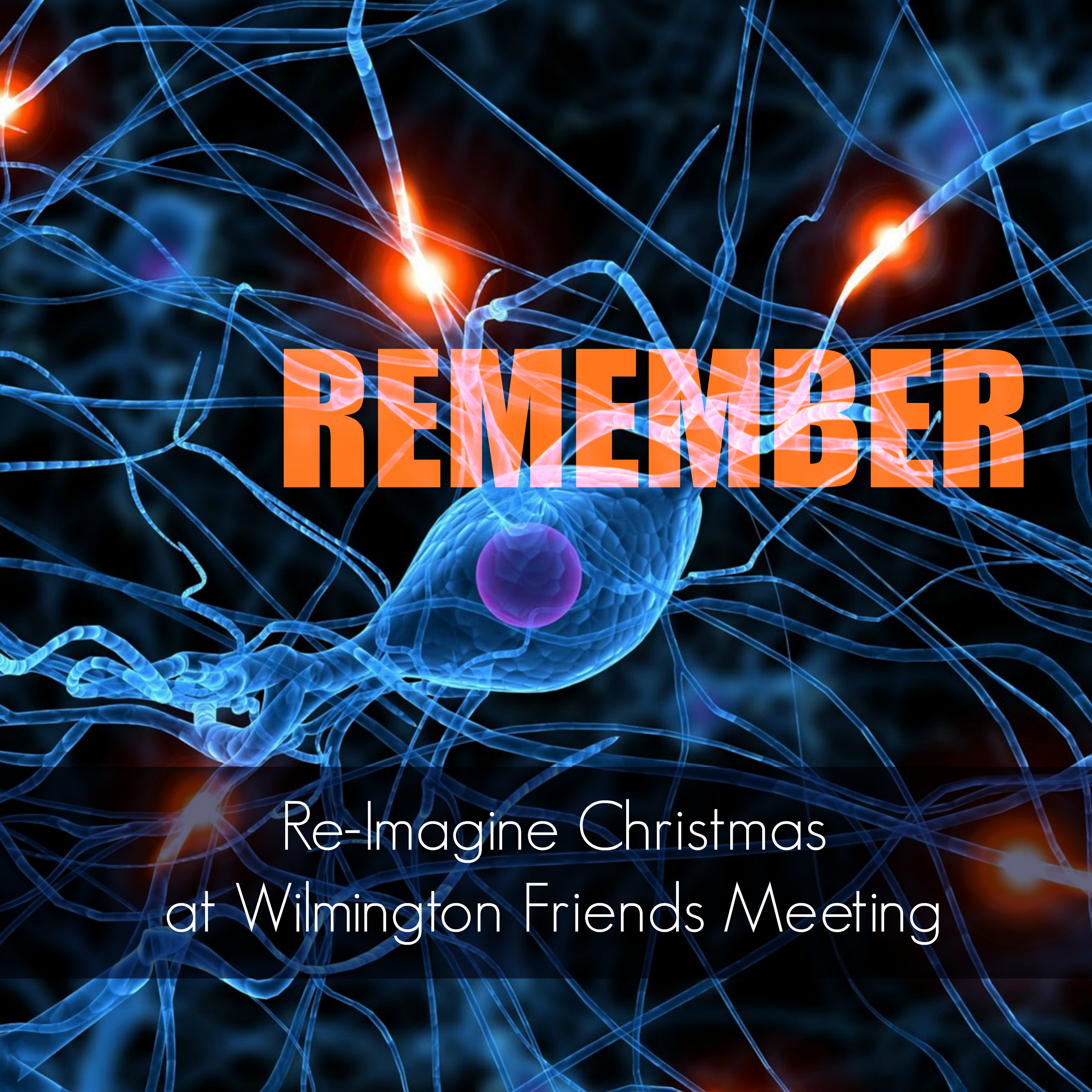 We will begin with Remember, focusing on the story of King Josiah- a good king of Judah who led his people back to true worship. We'll look at how Josiah reminded his people who they truly were – the people of God! – and ask how we can go about remembering this as well.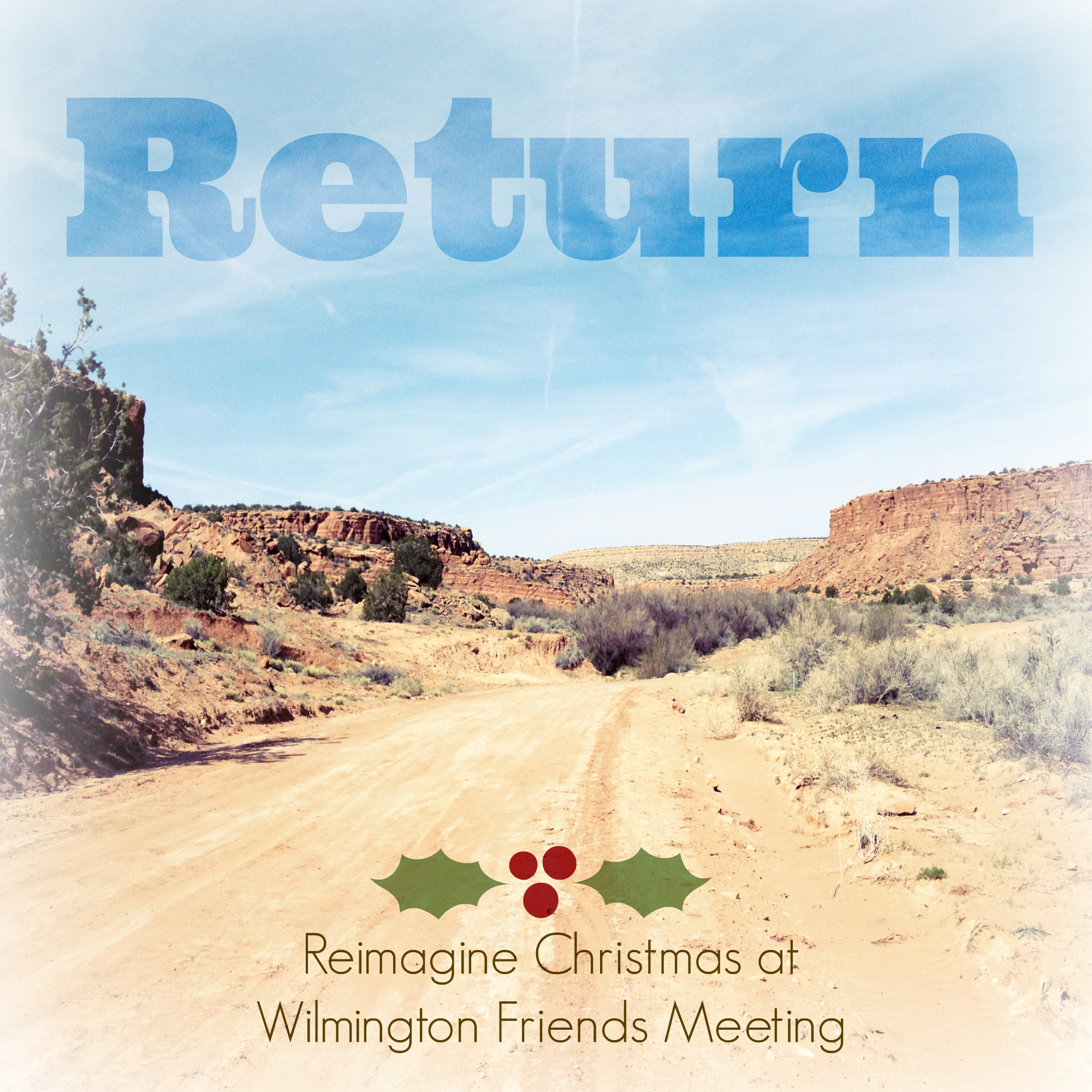 Then, we will move to Return, as we listen to Isaiah's call for the people of God to return home from their exile in Babylon. We will celebrate the God who prepares a way for us in the wilderness, and consider how we can help to level anything that would keep people from Christ.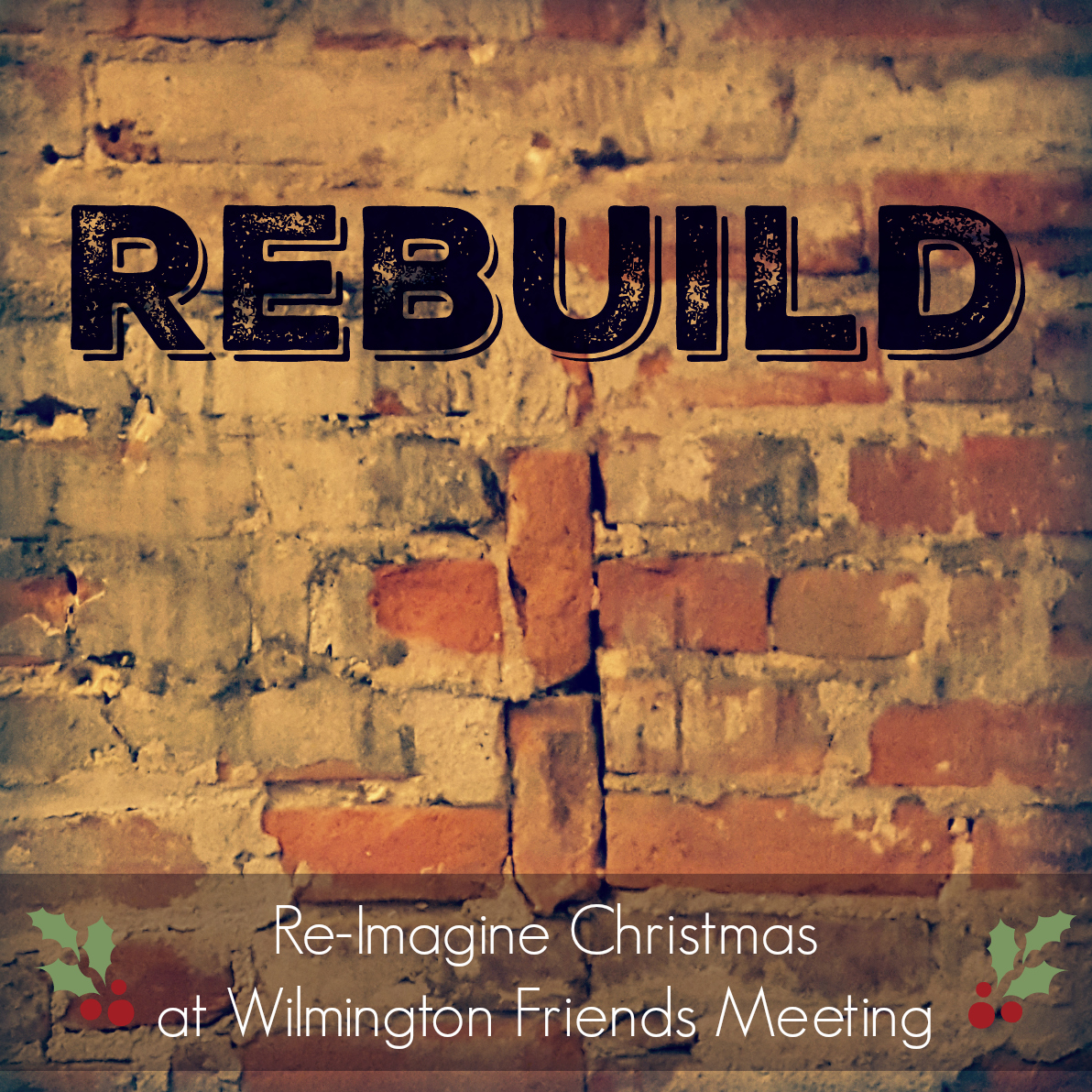 Third, we will focus on Rebuild. We will be telling the story of Ezra and the rebuilding of the temple in Jerusalem. The Hebrews have returned from the exile, at this point in God's story, but their city of Jerusalem is in ruins. We'll look at how they go about rebuilding and see what that story has to teach us Christians who are being built into the temple of the Holy Spirit.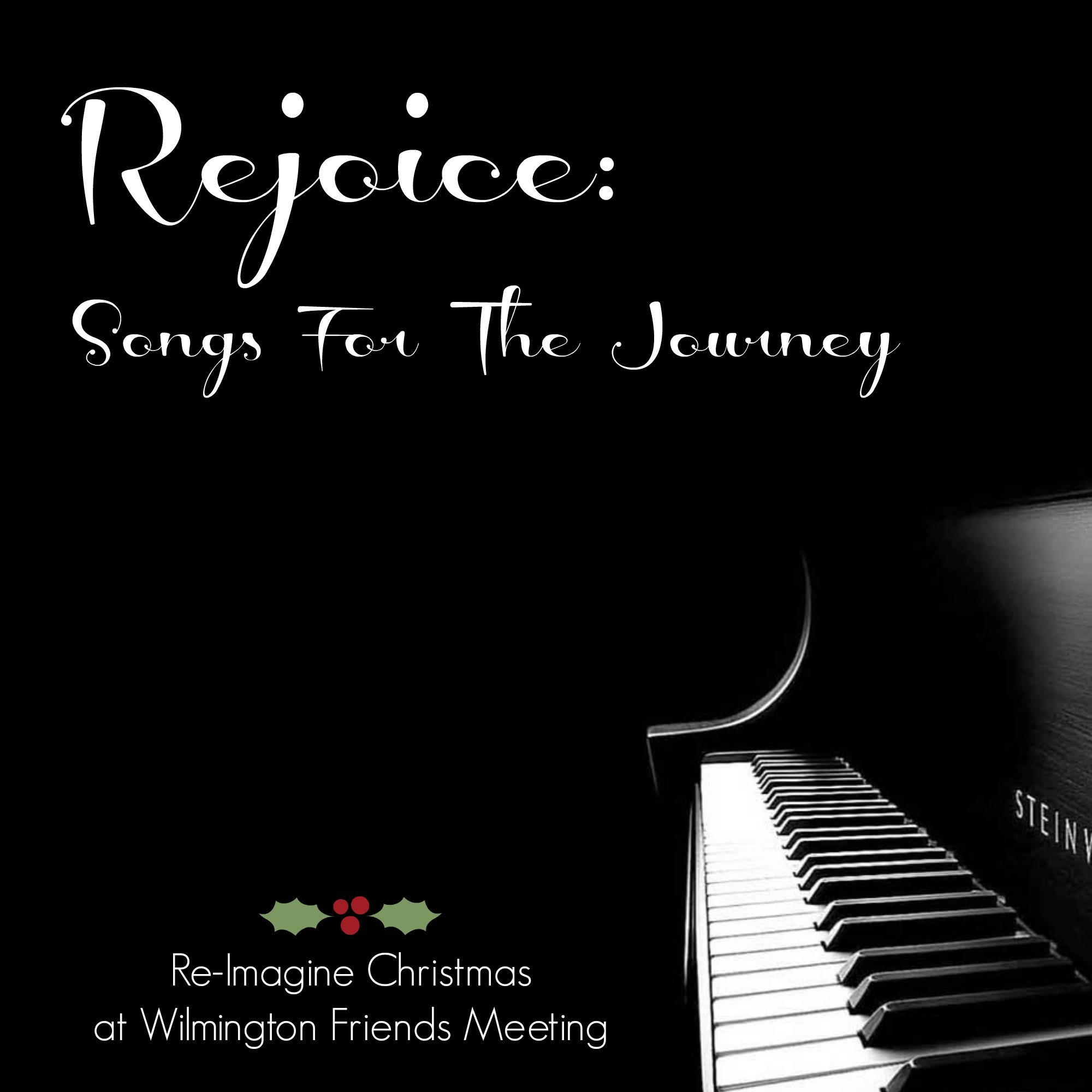 And, finally, our theme for the final Sunday of Advent will be Rejoice: Songs for the Journey. The children of the church will be participating in many aspects of the service, and you'll also hear from the vocal and handbell choirs. We'll be reflecting on the songs of Zechariah and Mary in Luke 2, and also on the songs that remind us to seek out joy.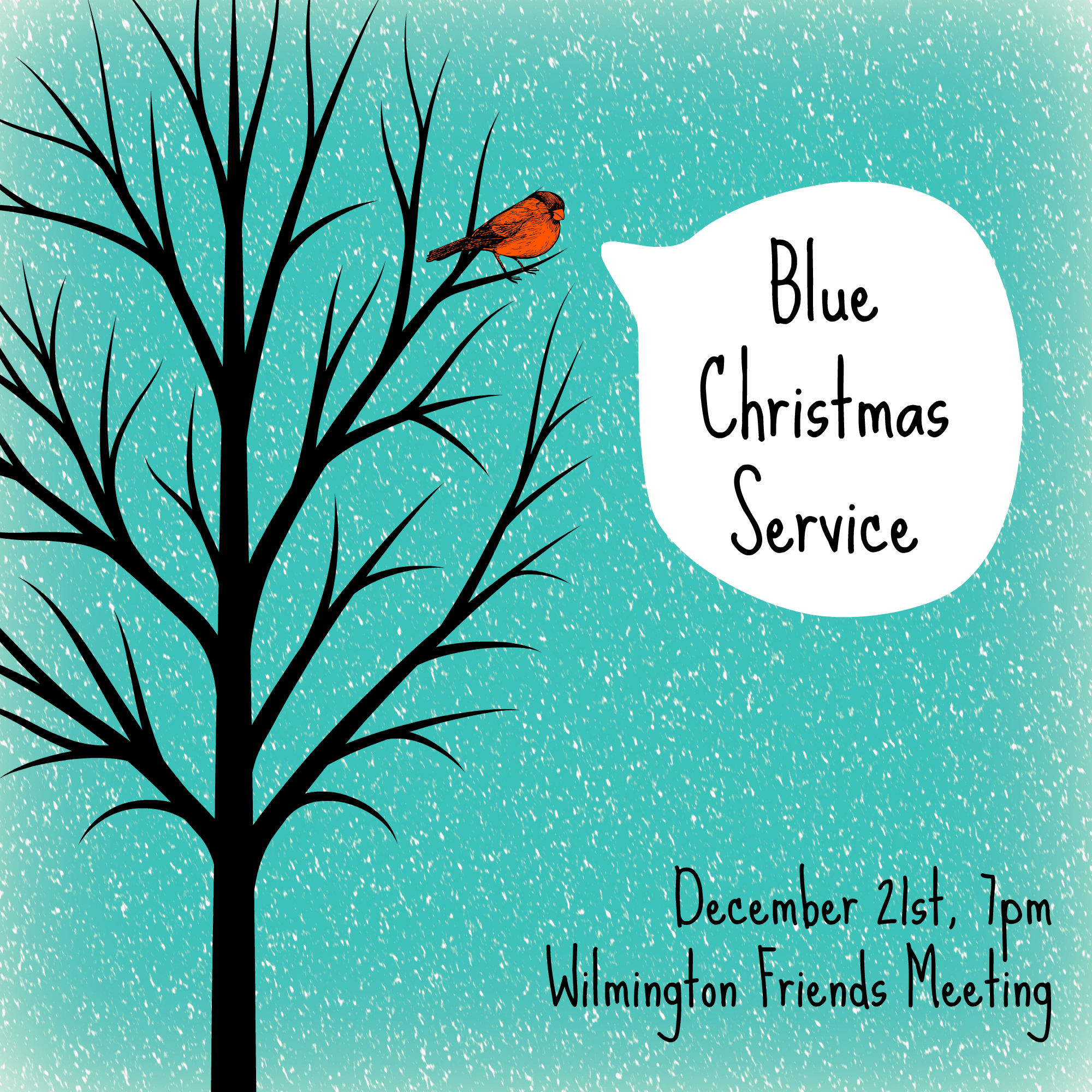 On December 21st at 7pm – the longest night of the year – we will be hosting an ecumenical Blue Christmas service with The Wilmington United Methodist Church, the Presbyterian Church of Wilmington, and Chester and Springfield Friends Meetings. Blue Christmas services are designed for people who are grieving during the holidays, whether due to the death of a loved one, a difficult life transition like a divorce, an estrangement in the family, or any other source of sadness. For those who are grieving, the Christmastime focus on joy and celebration can feel forced and fake. This service will celebrate the light that comes in the darkness while still acknowledging that the darkness is truly dark.
Our traditional Christmas Eve Candlelight Service will be at 7pm on December 24th. Join us at 6:30 for cookies and fellowship, if you'd like! The service will feature handbell music and Christmas carols accompanied by guitar.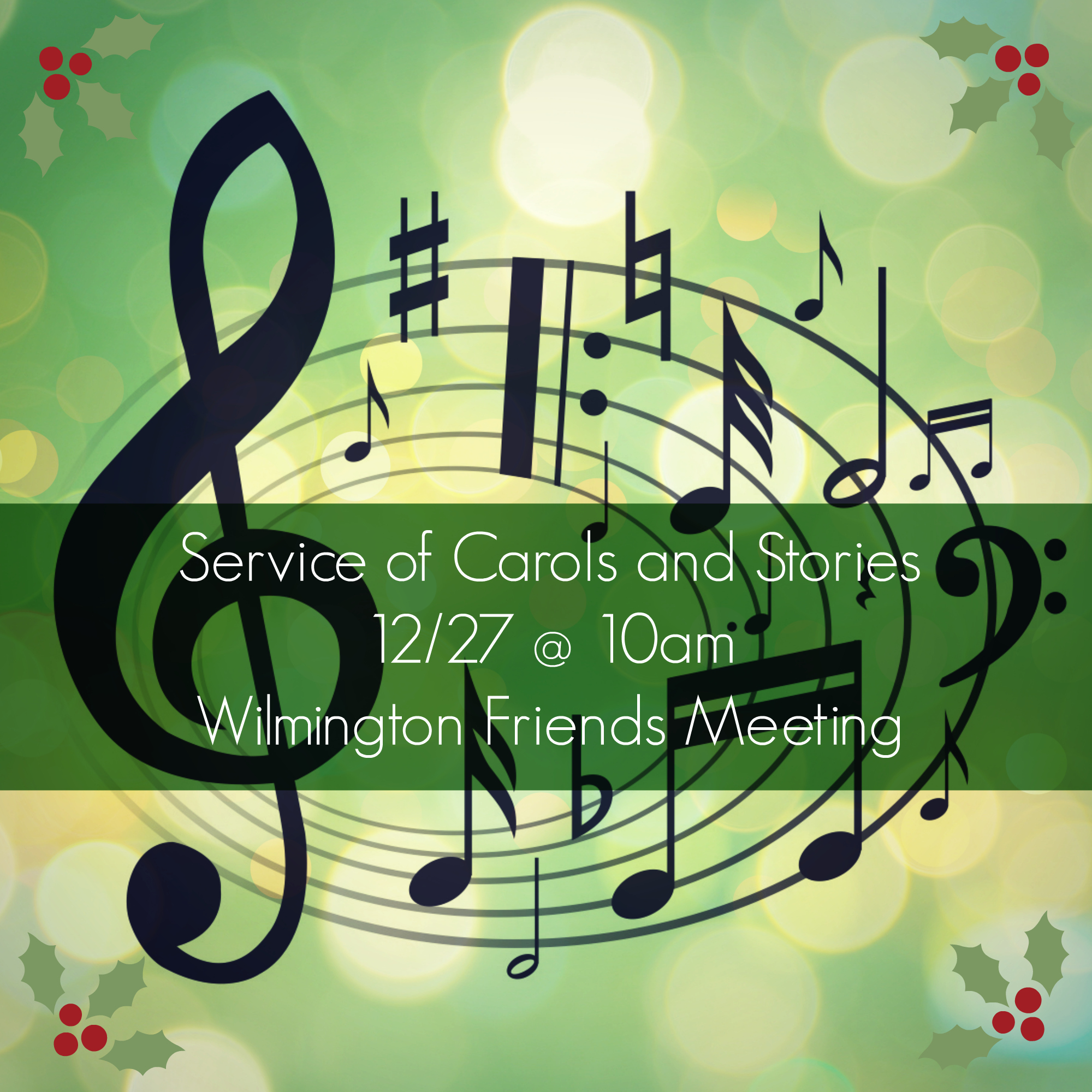 On December 27th, we will have a service of Carols and Stories- singing our favorite Christmas carols, learning about the great stories behind some of them, and simply enjoying the Christmas spirit.
Please join us as we welcome and celebrate Christ into our midst!